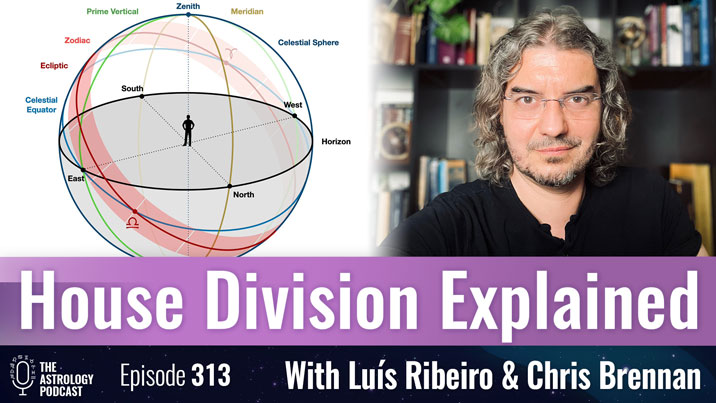 A discussion of house divisions on The Astrology Podcast
House division have been for several centuries a matter of debate and contentions in astrology. But what are the differences between the diferente house systems used in traditional astrology?
In this episode of The Astrology Podcast Luís Ribeiro joins Chris Brennan at The Astrology Podcast for a discussion on the astronomy and mathematics underlining the traditional house divisions. It is an excellent episode for students interested in understanding the astronomical principles involved in the computation of the houses. Enjoy!
The podcast has several other interviews of interest with know traditional astrologers.