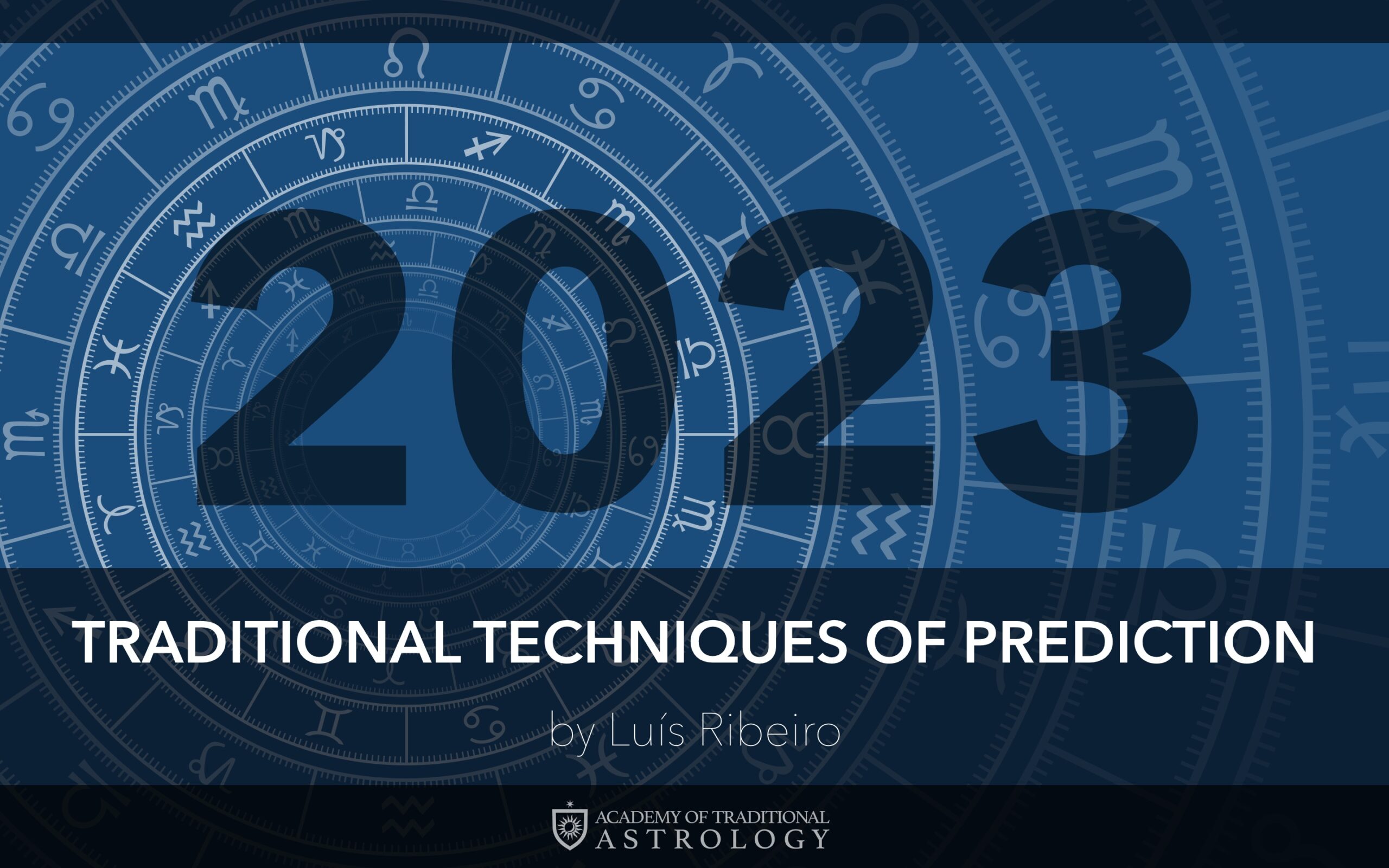 Traditional Techniques of Prediction - 2023 Edition
This eight-lesson advanced course addresses the main traditional predictive techniques, their combination and practical application in natal charts. It can be attended live online via the Zoom platform or afterwards on recorded video. Each lesson will be about two-hours long and will take place fortnightly on Saturdays at 7 PM (Lisbon time).
The course is intended to students that have mastered the fundamentals of astrology and chart interpretation, for more informations please contact Luís Ribeiro.
Schedule: 20, 27 Mai | 03, 17, 24 Jun | 01, 15, 29 Jul 2023
Cost: 310€ (or 3×110€)
Programme:
Prediction in astrology: cultural context, capabilities and limits
Timing within the chart
Planetary Periods: Ages of Man and Firdaria
Directions
Profections
Revolutions
Other techniques: Transits, Lord of the Orb
Combination of techniques and practical examples
The course presents each technique in detail, from its calculation to its rules of interpretations, and explains how they work in combination to produce a clear forecast. All the teaching is illustrated with examples charts.